As all are waiting for the vaccine of Covid-19, here is the good news. The first lot of Covid vaccine has shipped to Delhi from Pune through Spice jet aviation on Tuesday morning at Indira Gandhi International Airport, Delhi.
@copyright The Hindu
The first lot of vaccines has arrived at Delhi airport. Later, the second lot of vaccines are shipped from Pune through Air India Flight. It is expected that there are another nine flights from Pune to multiple cities including Delhi containing the vaccines. The vaccines are then taken to Cargo Terminal where it is stored in temperature-controlled units which will be transported to nearby centers.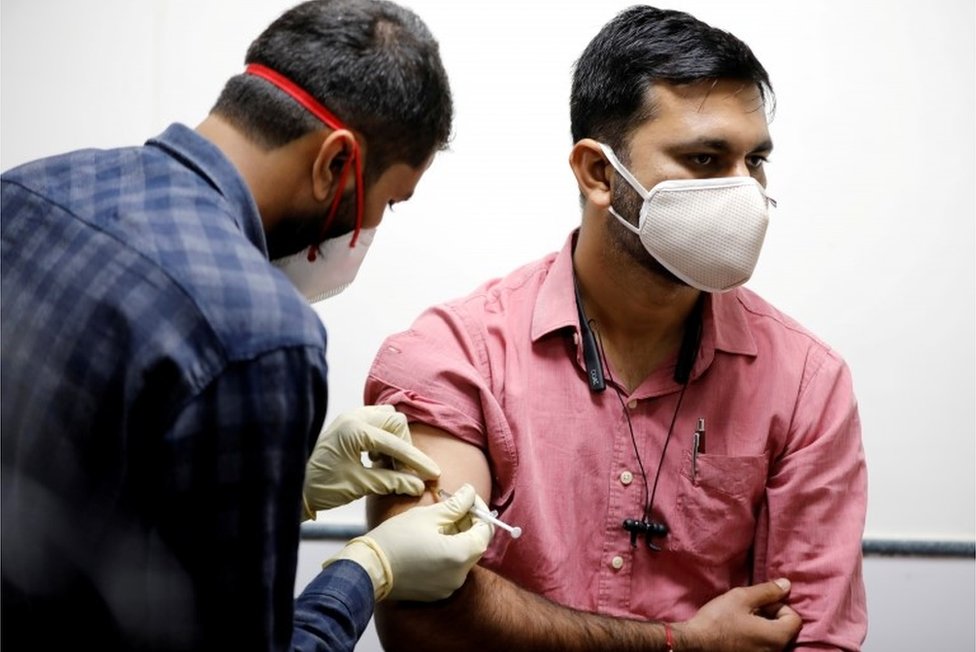 @Copyright BBC
Officials from the ministry of civil aviation, who are aware of the development, told that on Tuesday, Air India, SpiceJet, GoAir, and Indigo will operate nine flights from Pune with 5.6k doses to Delhi, Chennai, Kolkata, Guwahati, Shillong, Ahmedabad, Hyderabad, Vijayawada, Bhubaneswar, Patna, Bengaluru, Lucknow, and Chandigarh.
An official from Delhi airport stated that the vaccine will be transported to the designated hospitals from the airport with heavy security in a GPS-enabled truck.
The government has committed to buy 4.5 crore doses of vaccine from Serum Institute of Oxford Covid-19 vaccine, Covishield, at a price of Rs.200 per shot excluding applicable taxes by April, in addition, a firm order given to the company for 1.1 crore dose.
Hindustan Lifecare Limited will buy vaccines from Serum Institute of India and Bharat Biotech. Two vaccines from Oxford University and Bharat Biotech received emergency approval from the Drug Controller of India at the starting of this month. Both vaccines are two-dose vaccines that will be given at a 28-day gap.
The implementation of the vaccines has been scheduled for January 16. The government stated that 30 crore people will be given vaccine including health workers and front line workers like Police, Civil Defence, and Sanitation Workers in the first phase.